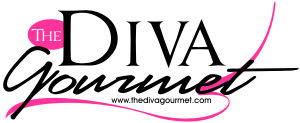 create...collaborate...celebrate!
resources for creative party & dining memories...

Moroccan Cooking…aromatic, healthy, and tasty!
Morocco's people, culture and cuisine are truly hidden treasures of Northwest Africa. Is this why Moroccan cookery is unfamiliar and underrepresented in most cities? It's casual and homey…known for its liberal use of spices…and using sweet-savory pairings.
Everything we love!
The fusion of tastes comes from three groups of people. The tagine and couscous cooking from the Berbers. Spiced meats and veggies are slowly simmered in a shallow pot with a cone-shaped lid. The Arabs' influence was with the use of nuts and fruits. The Moorish people introduced bastilla, a round meat/seafood pie with the combined salty and sweet flavors.
Bread (msaman) is a staple with each meal or with tea and nuts in the morning. Green mint tea is served several times a day in small glass tumblers.

The 7 most common vegetables used are carrots, turnip, parsnips, white cabbage, zucchini, eggplant, pumpkin and chickpeas.
Important spices are saffron, ras el hanout (a blend of 45 spices), cinnamon, cumin and coriander.
Nutritional features of this diet are identical to the "Mediterranean cuisine".